Recent research states that our brain retains 95% of the information when viewed as a video compared to a mere 10% when read as text. Yes, powerful videos can clearly communicate the story.
Though we made use of TV or desktop to watch our favorite shows or movies in the past, mobile phones have garnered undisputed attention as the preferred medium now. While your built-in media player serves the purpose, there are several play store apps with identical additional features. However, let's look at a video player that has rare features not found in most.
Precise Frame mpv Video Player developed by Precise Control is a unique app available for free on the app store. The app focuses on precise playback control such as volume level and video seek. Other rare features of the app include
Seeking video to the exact millisecond
Step and process the videos frame by frame – as precise as 24 frames per second
Volume control is separate from the device with adjustments from 1% to 100,000%
Support Advanced Sub Station Alpha subtitles and up to 2 subtitle tracks simultaneously
Picture adjustments, video filters, snapshots, and more.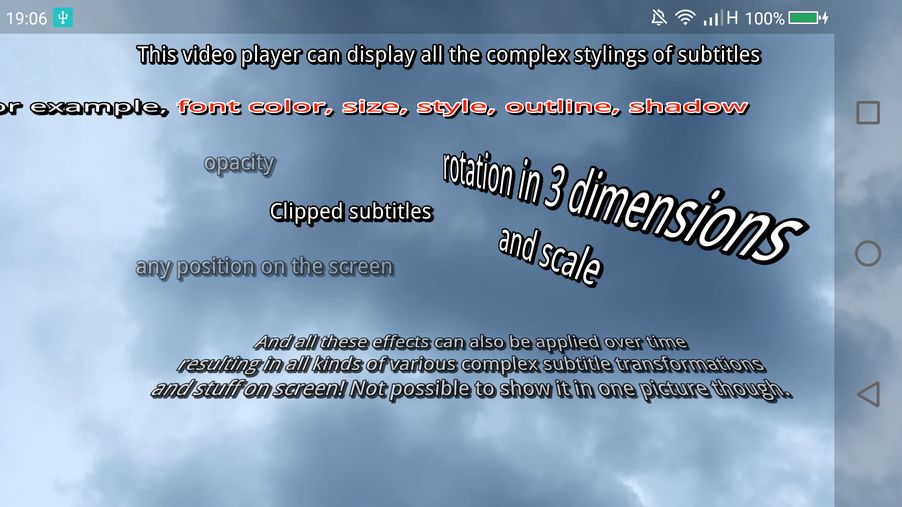 The app interface is simple, easy to use, and supports all video/audio formats. You can play the video with subtitles or load an external .srt file. However, in some cases, when audio, subtitles or both are out of sync, especially for foreign language movies, no matter how excellent the movie is, it spoils our viewing experience. Precise Frame mpv Video Player helps you handle the issue effortlessly by letting you adjust subtitles and audio sync/timing precisely to decimal points of a second. Amazing, right?
The app also features hardware acceleration for faster performance. You can also pan or zoom videos and automatically resume watching.
Wish to adjust the video aspect ratio with custom input? You can do that too with Precise Frame mpv Video Player. In addition to playing downloaded videos, you can stream videos from the URL for a beautiful watching experience.
You can view those lengthy sports videos with 2X speed and cut watching time in half while concentrating on highlights. Watch those hard-to-comprehend educational videos as slow as 0.5X for better understanding. And once you finish optimizing your settings, you can lock the screen to get rid of all the icons and have an ultimate viewing experience.
For android versions 11 and below, you need to have file managers such as Total Commander and Solid Explorer to view screen captures. However, for the recent version, though you might not be able to view the snapshots directly on the gallery, you will find them in the location that appears on top of the screen when you take one. For instance, /storage/emulated/0/Android/data/com.precisecontrol.videoplayer.free/files/Pictures. Other than that Precise Frame mpv Video Player is overloaded with rare features, making it a must-try.
Precise Frame mpv Video Player is an excellent app for capturing quick snapshots frame by frame. Download it now.