Recovering from an addiction is harder than getting treated for it in a recovery institute. You need every kind of help possible because relapse is just a moment away that breaks all the hard work one has done. In the age where almost everyone has a smartphone, it becomes logical to explore a way where it can help someone recovering from an addiction, and that is what the Eudaimonia Recovery Homes app is all about.
The app represents Eudaimonia Recovery Homes, which itself is an institute that focuses on healing from addiction through its 12 step program by creating an environment which is safe and reliable for any recovering addict. Moving into such an institute from the comfort of your own home is never an easy choice to make, but the app helps in making this transition easier for the person. This app is available for select devices on the Google Play Store, and it provides various kinds of information to the person living there, such as tips and techniques that can help a person to start the journey of recovery. It is also available for iOS devices as well and is free of cost to download.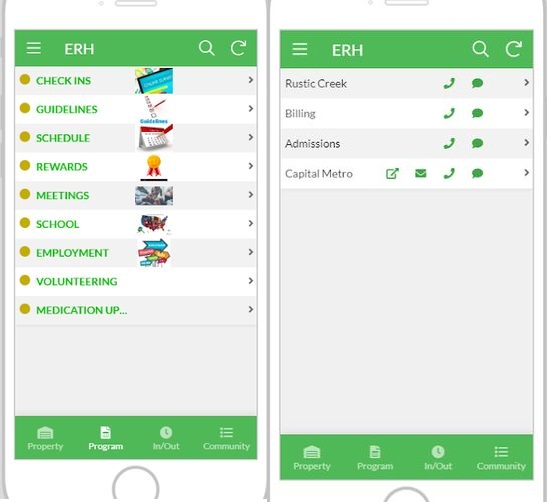 The entire administration processes such as getting admitted or changing your plan can be done just through the app so that the stay can become as comfortable as possible. It gives you all the details, such as the location, different payment plans and the standards of cleanliness. Also, in an event of an emergency or other such situation, the user can ask for support through the help option of the app. If need be, they can also request for treatment service through the app, call for a friend or relative, or even submit a complaint that they might have. All in all, this app makes your stay at Eudaimonia Recovery Homes pleasant, because the way to recover from an addiction such as alcohol, should be as seamless as possible to make the process faster.
The only downside to this app is that it runs only on select Android devices, although techinically, it should support all android phones that run a version of Android OS higher than 4.4. However, you can force install the app to your phones through apk file, the link of which is available on their website to download. It requests basic access from your smartphones such as location, media and camera, to make the app completely functional. However, you might experience some minor inconveniences if you find the app doesn't support your phone. While you can still download it from the apk file available on their website, the app can randomly close in between and force you to open the app once again and start whatever you were doing on it from the start.
However, the app is updated fairly regularly and hence it can be expected that such inconveniences become a thing of the past. Furthermore, since all the community members of Eudaimonia Recovery Homes have the app installed on their phone, it is easy for someone living there to get all the support from fellow community members easier. Also in the app, you can find out the schedule of recovery meetings and can even attend them or opt for a drug test.
This app will make your stay at their homes much easier and fun.