Do you want a web browser in your smartphone that does not track your internet activity? Before you say 'Chrome's Incognito mode takes care of that', you should probably know that your internet service providers and other websites still get to know what all sites you are surfing. That is exactly why you get random spam in your email and SMS in your phone once you enter such details in random websites. If you want to avoid all of that, there is a perfect browser for it, the Osiris Web Browser.
Having received a large amount of positive reviews in the Google Play Store, the Osiris web browser is a browser that does all the basic things correctly, without affecting the performance. It is definitely one of the fastest internet browser available in the app store, and you will find little to almost no buffering while playing YouTube videos. It does all of this by incorporating the latest technology in the field of web browsing, such as Architecture 9, P2E architecture and Web3 integration. All of this help to provide you a seamless connectivity to the internet world. Downloads are very fast through this browser too, so you can download documents or songs within no time! The app is less than 100 MB in size itself and does not come with a lot of bloatware and pre-installed bookmarks other than YouTube, Google, Facebook and Instagram, which are some of the most widely, used websites.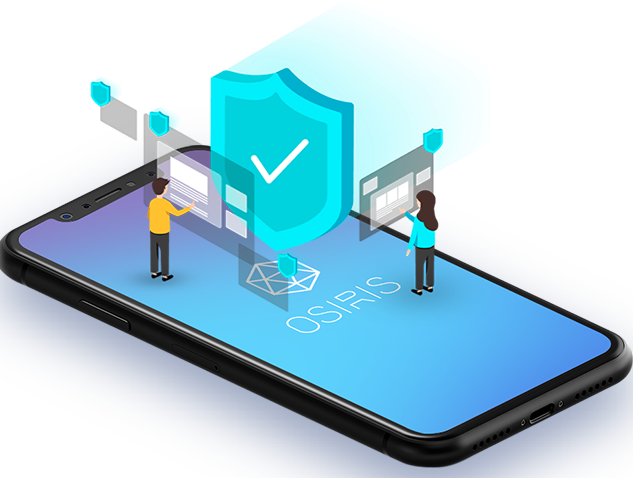 In fact, apart from very little buffering while playing YouTube videos (developers claim that the app is 3 to 7 times faster than other browser apps available in Play Store), you will also find almost no advertisements being played before the videos, and you do not have to install any app for that. Since the browser actively blocks any third party websites or advertisements, you do not have to worry about your browser being tracked or are interrupted by random pop ups, many of which can be embarrassing, especially if you are in the office! Another great feature that you'll find, is that when you're using YouTube video and there is touchscreen inactivity for a long time, then the display turns off, but the audio keeps on playing. This is pretty handy as a feature, to play songs on YouTube and put the phone in your pockets, devoid of any worries of random touch!
However, the app needs a significant amount of RAM (as does all web browsers) and smartphones with less than 1GB or RAM or phones supported by older OS would struggle to run this browser. But in terms of battery performance, this app is one of the best out there. A 10 minute usage of the browser saw less than 1% of battery consumption while browsing through websites such as LinkedIn, YouTube and Facebook. Maybe a lite version of the app could be available in the future, because the developers have promised to release regular updates to improve the overall performance of the app. But the greatest point about it, besides privacy, is its data usage. Since it doesn't load any third party trackers and loads only basic components of the web page, you save a significant amount of internet data while browsing through Osiris.
It never hurts to have an alternate browser if you want to open different accounts of the same website and Osiris is the one to download!